OUR history - OUR PAST AND OUR PRESENT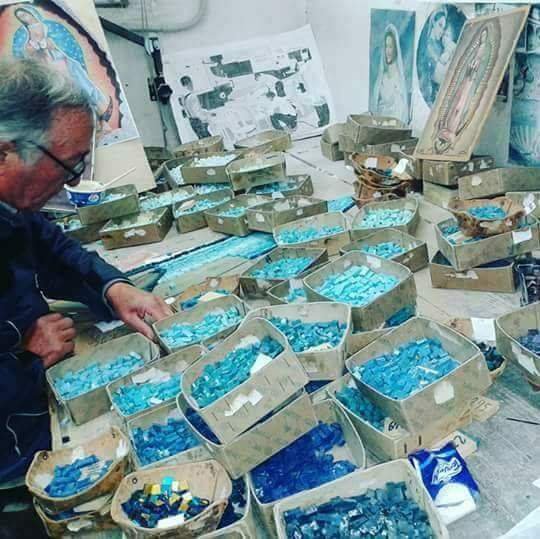 Venetian Mosaic Art was the basis that founded the expertise of the two original founders of the Ferrari&Bacci, who opened the company in 1949 and Venetian mosaic art was the school that shaped up the knowledge of Aldo Bertellotti and Enzo Bacci, the owners of Ferrari&Bacci, from 1980 to 1994 when Aldo's son, Manrico and his lovely wife, Silvia, became the new owners, carrying on the family tradition, which now includes also Manrico and Silvia's young and skillfull daughter, Linda.
It was from the very begining that a distinctive value of the new Ferrari&Bacci, came up with the use of a tecnique known among the experts, as pointillist that mixes the colours in such a refined way to reproduce any shade.
It was in 1994 that marble mosaics was introduced into our working process, thank to the combination of the most modern techniques and the precious hands of long time expert artisans.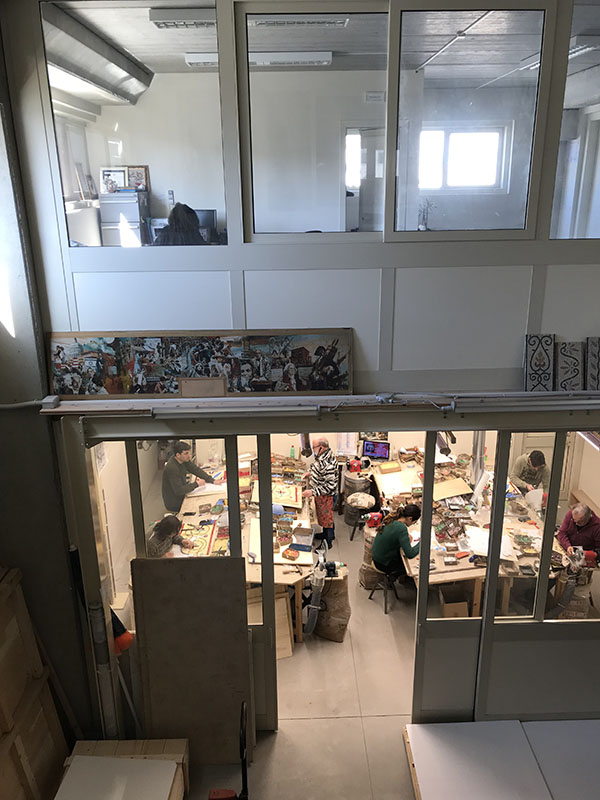 We work in Italy and use the best quality Venetian glass material and the best marble material and we install in Italy as well as all over the world: Usa, Uk, Germany, France, UAE, Seoul, South America, Canada, Middle East and Russia.
Our field covers a wide range of topics: Religious and Sacred Art, Portraits, Architectural projects and Contemporary Artworks.
Our artworks can be admired in museums, churches, temples, mosques as well as private homes, hotels and public buildings and yachts, thank to a long time business relationship with the most famous European shipyards.
We are also specialized in antique mosaics restoration and we proudly contributed to the restoration of the mosaics of the Basilica Superiore in Assisi, damaged by the 1997 earthquake and to the full renovation of the Dome of Berlin Cathedral .