OUR STUDIO AND OUR WORK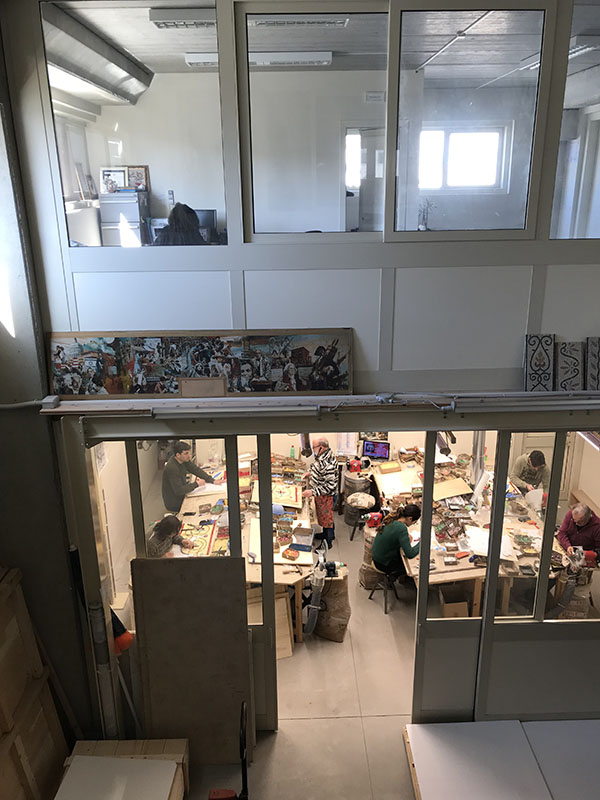 Based in Pietrasanta, Tuscany, Italy, a town renown for its many marble studios and art galleries, our workplace combines the most modern technologies with our artistans'knowledge.
The working process sees two different techniques:
- Glass mosaic (indirect methodology on paper)
- Marble mosaic (direct methodology on synthetic net)
And the working steps develop from the creation of a draft, approved by the client or by the artist, to the making of a 1:1 black and white drawing, that is, consequently, cut into numbered pieces.
It is now that the creation of mosaics begin, entirely handmade by our artisans that work until the panel is completed and all the pieces assembled, a step, this, that sees the client's inspection to proceed with the final trial laying-out on special backgrounds, or on site.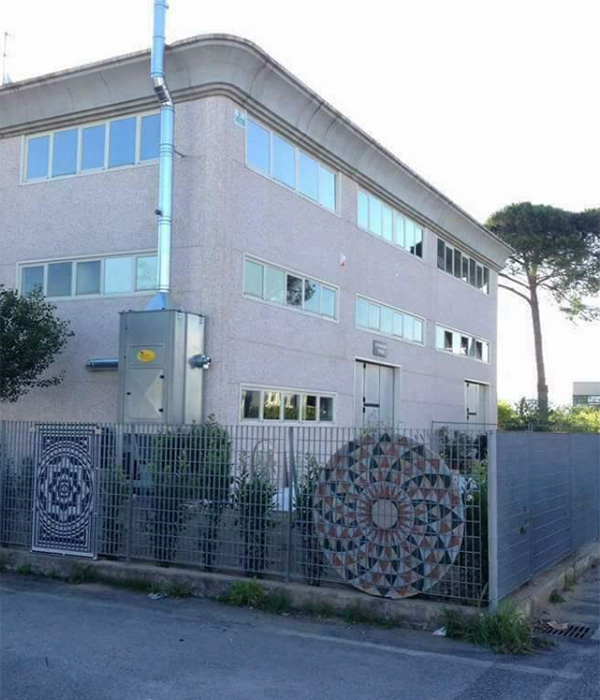 Architecture
Luxury hotels all over the world, as well as public and governamental building require our intervention to transform a house, a building, a hotel into a living piece of art.
Portraits
A portrait in stones, this is what a mosaics is and we create portraits from pictures or drawing in the size required by the client.
Sacred Art
Churches, Temples, Mosques and Religious Buildings. No size is too big, no subject too hard for us.