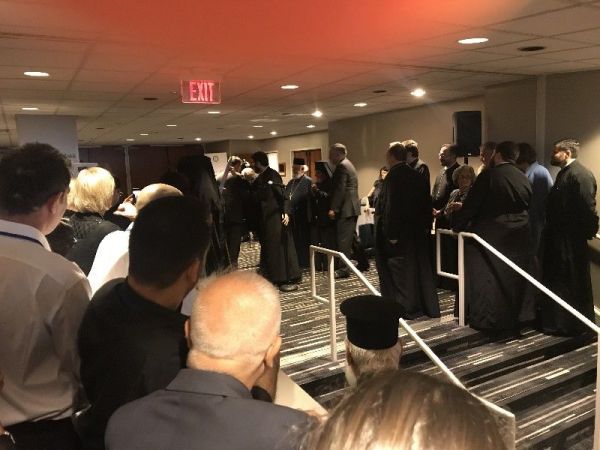 CLERGY & LAITY
Leaving my country always provides me with a mixture of excitement and sadness: I am ready for new adventures and sorry to leave behind me my family, my company and my daily routine.
This is what I was thinking, while waiting for my Pisa-Rome flight on a wonderful and sunny July day, when the telephone rang.
It was Barbara, my blogger, who, knowing I was about to leave for a week, wanted to catch up with me and update me with the blog progress.
It was her idea that I would keep a diary where to jot down what would happen during my stay in Boston. I liked the idea and agreed with her I'd do it.
After the usual long and boring wait, that I made fruitful with several other phone calls about a new project I am working on, off I went flying over the magical Mediterranean sea, that I love so much, with a sight I never get tired of, especially when I have a window seat, like in this short and enjoyable flight.
I am flying to Boston to participate in a conference about mosaics and this makes me nervous and excited, since it is going to be the first time that I do a public speech on the topic.
To people like me, it is easier do things than talk about them, but this time I feel it is time to prove myself on this and I take advantage of the long flying hours to prepare a schedule of topics I will expose to the audience: the creation of a mosaic, its installation, its maintenance... topics that are common to me but still unknown to the mass.
I land on a lovely summer night under a sky covered with fireworks… what a welcome!!
I could have done with less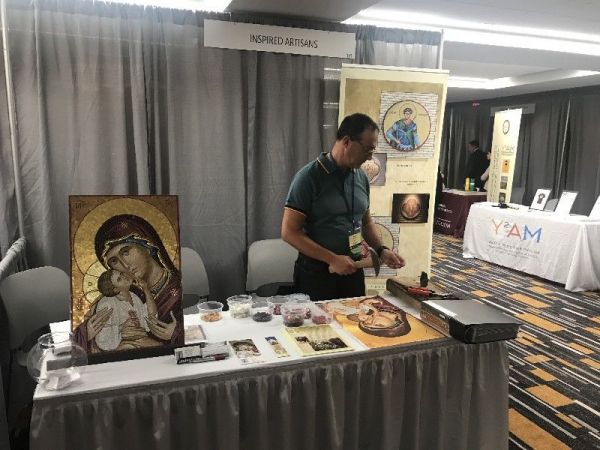 Visitors and attendees get more and more numerous throughout the day.
The atmosphere is informal, meetings are very nice and I modify my presentation to a friendly exhibition of techniques and materials to get people engaged in what I am doing.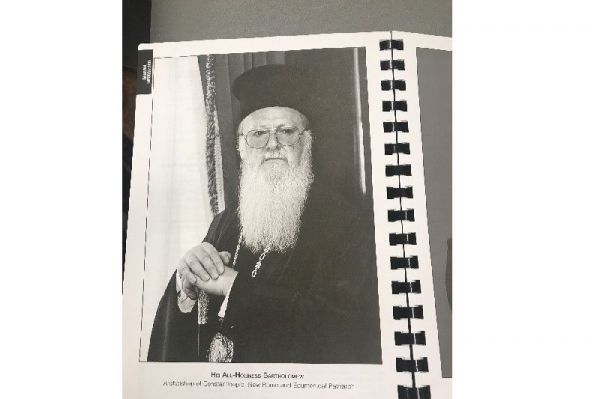 Conversation flies and I find out, much to my surprise, that many delegates have never touched a mosaic or seen it from near and I invite them to use their hands to "know" through the touch the beauty of it.
Many don't even know that mosaic is made of Murano glass and part of my day goes on by explaining the visitors what, to me, is simple daily routine, what, to me, is my life and work.
Monday starts with a jump: many visitors, hundreds of questions asked in the most informal and friendly way.
I am happy.
Happy to answer, happy to meet, happy to work and share my knowledge with people that come over and over again, with curiosities to be satisfied, with doubts to be clarified.
Many contacts, many appointments that will be transformed into potential clients in the close future with various follow-up activities managed beautifully by my American partners from Inspired Artisans, Gino and Gianfranco who are all that I could ask for in terms of partnership, knowledge and... friendship.
Yes friendship, because in life good business partners become part of your daily life, become family, at least, to me.
At 1 pm the atmosphere changes, excitement goes through the vast halls, people start talking softly as if waiting for someone really special…
We all know who we are waiting for:  His All-Holiness Bartholomew, Archbishop of Constantinople, New Rome and Ecumenical Patriarch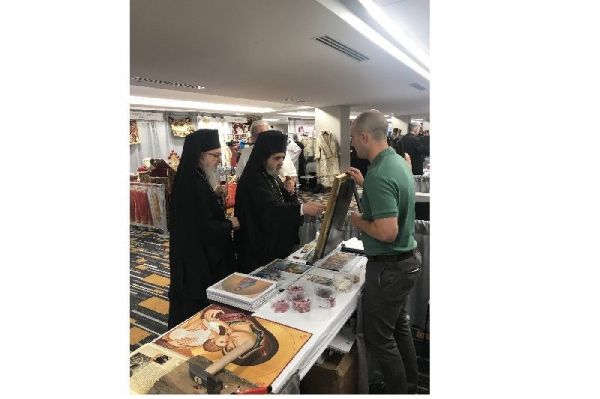 I am curious. Curious to see someone so important in the Ukrainian church. I am curious... but not prepared to what is going to happen in the next few minutes…
The Patriarch moves around the halls, talking to journalists, waiving at people, until, something attracts his attention: it's my mosaic, the mosaic portraying the Holy Virgin I placed on the table to exhibit.
He comes closer.
He dismisses with a nice gesture the journalists around him and then... he looks at me and smiles.
I cannot believe my eyes.
My heart is pounding in my chest.
He gets closer and closer.
He comes to my desk and touches my mosaic… I am at a loss what to do, what to say… I choose to say nothing and take a picture.
Around us, silence… people are in awe.
I am in awe.
I feel blessed to have had one of my pieces touched so lovingly by the Patriarch.
I feel fortunate to have had this experience.
I feel proud of my work.